Own your unique identity in this industry and start creating the career of your dreams today.
Wouldn't it feel amazing to start creating financial stability, to have a full book of clients with the type of hair YOU WANT TO DO, and to know exactly what to do to get you to that point?
OF COURSE IT WOULD! I GOT YOU GIRL!!!
Wait a minute! Why doesn't EVERY STYLIST have an amazing career?!
Im so glad you asked.

4 Reasons Most Stylists aren't Building the Career of their Dreams
Reason 1
They don't even know where to start.
They get out of hair school and the overwhelming pressure of having to get out on the floor and "make it" keeps them from ever even trying.
Reason 2
They wait for someone else to build their business for them.
They sit around and scroll on Instagram waiting for the salon they are in to feed them clients. It's not going to happen.
Reason 3
They don't know how to market themselves to their ideal clients.
They post random pictures of hair on Instagram, throw a couple hashtags in there and pray for the best.
Reason 4
They don't have enough confidence.
They let the fear of "what ifs" and failures keep them from even trying.
But, that's not going to be YOU SISTER!!!
No one wants to talk about the amount of people who go to hair school that aren't still in the industry 5 years later. I mean, what?!
No one wants to talk about the amount of stylists who have to work two jobs just to pay their bills because they don't have a sustainable clientele .
Well, I do.
Introducing
NOW WHAT? NATION
A group coaching course that walks you through who you are as a unique individual AND how to have a career that can pay your bills...and maybe buy you a coffee or two just saying.
Don't you want to build your dream clientele...you know the type of hair you LOVE to do? AND create a lifestyle that you love?
DUH! Of course you do!!!
Now What? Nation Isn't just "business coaching" it's a movement for the next generation of hairstylists to feel empowered to succeed.
It isn't just "steps" it is the mindset behind the steps.
Learning who you are as an individual, how to set intentions, what your personal brand looks like and how to take all of that to build a freaking killer clientele is what is going to make YOU a force to be reckoned with in this industry.
This is the beauty industry's first group coaching program that is…
Geared directly to new stylists.
I don't want to talk to the people who are already well on their way to an established career. This program is meant to get you thinking differently from the VERY beginning.
Diving into personality types.
Your personality is a POWER! Knowing your personal strengths and weaknesses is a game changer when it comes to how you interact with co workers, and how you present yourself to your clients.
Your Instructor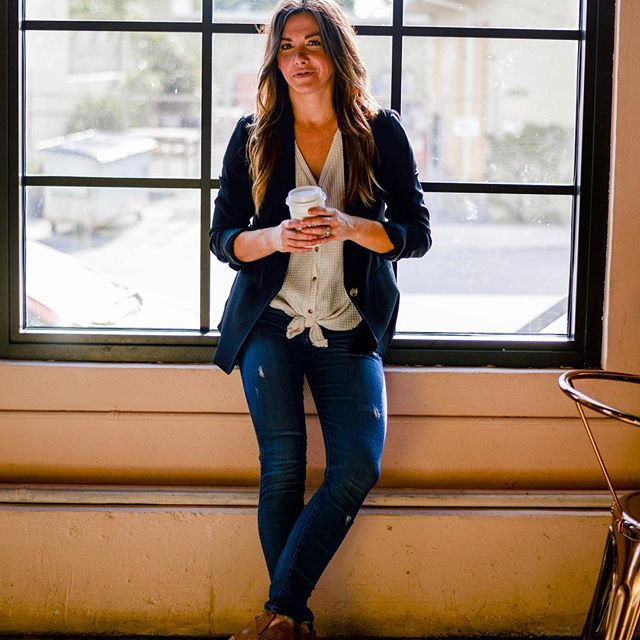 Hey! I'm Missy. I am a wife, mom of 2 sassy girls and a stylist of 15 years. I think coffee is a food group, and a night in with Netflix is my jam. I am passionate about developing business tools that will help YOU reach your full potential in your career as a hairstylist!
HERE'S THE DEETS ON WHAT YOU'LL LEARN INSIDE
MODULE 1
PERSONALITY POWER
Learn what personality type you identify as.
Walk through your personality not only affects how your interact with people, but how you actually make decisions in your career!
Identify your weaknesses and how they can affect you.
Own and celebrate your strengths!
MODULE 2
SHOW UP
Walk through some standards for your professionalism.
Learn about a key mindset practice.
Set personalized intentions for the workplace and home life.
MODULE 3
YOU ARE YOUR BRAND
Create a custom vision and mission statement.
Set individualized unique core values.
Learn about the visual aspects of your brand, and how to plan them out.
Establish who your ideal client is.
MODULE 4
COMMUNICATING ON INSTAGRAM
Learn how to create a customized profile that converts to real clients.
Deep dive into hashtags and how to make them work for yo.
Set a customized Instagram strategy
MODULE 5
CONSULTATION MASTERY
Start to finish on how to execute a KILLER consultation.

Proper greetings
Body language.
Your mindset.
How to handle inspiration and expectations.
How to use your consultation as an insurance policy.

Learn my go to questions for consultation that create client satisfaction!
To Make sure you feel supported EVERY step of the way we will have weekly group coaching calls with yours truly. (Think business coaching meets coffee date with your frans.)
AND, access to the private NOW WHAT? NATION Facebook group.
Inside will be other stylists who are leveling up their careers just like you.
This is where you'll go to get your most pressing questions answered stat, and learn from what other stylists just like you are going through.
Imagine what the hair industry would look like if we ALL felt empowered to succeed. Imagine how much quicker you can grow your career by knowing exactly how to target YOUR unique audience. Even better, how sustainable your income will be once you get them to become loyal clients.
That's why I created Now What? Nation. No more guessing, no more what if's. I am going to help you step into your full potential as a hairstylist.
Stop
Thinking your dream job will happen TO YOU
Letting someone else be in charge of your growth
Winging it
Making excuses
Start
Owning your now and building your dream career
Skyrocketing your own growth in life and business
Arming yourself with steps and tools to succeed
TODAY
Course Curriculum
Hey girl Hey!
Available in days
days after you enroll
Week 1 PERSONALITY POWER
Available in days
days after you enroll
Week 2 SHOW UP
Available in days
days after you enroll
Frequently Asked Questions
When does the coaching start and finish?
You can log in right away! But, you will gain access to each week's topic every Wednesday. The first week drops August 21, 2019!
How long do I have access to the course?
How does lifetime access sound? After enrolling, you have unlimited access to this course for as long as you like - across any and all devices you own.
What if I am unhappy with the course?
We would never want you to be unhappy! If you are unsatisfied with your purchase, contact us in the first 30 days and we will give you a full refund.
I've been in the industry for several years, is this course still for me?!
YES SISTER! I created what I would have wanted my first few years in. But, to be honest with you, even 16 years into my career I personally have found so much value from these topics!
What if I can't make the group coaching calls?
Don't worry! We will add the replay into your curriculum so you can access it whenever you want!